From Vik to Jökulsárlón
4 minute read02 Aug 2017 Author: Halldor Örn Tryggvason
It is always a good idea to make a stop in Vik to admire the Reynisdrangar. They are located close to a black sand beach ranked among the ten most beautiful non-tropical beaches in the world. The legend tells that the stacks would have formed when two trolls would have dragged a three-masted to the shore without success and turned into needles of rock at sunrise.
On the way, take the time to appreciate Svínafellsjökull glacier, which is one of two glacial tongues that can be seen from Skaftafell, an extension of the immense Vatnajökull, the largest glacier in Europe. Rather dirty but it is a natural pollution: it is the volcanoes that have grayed the glacier.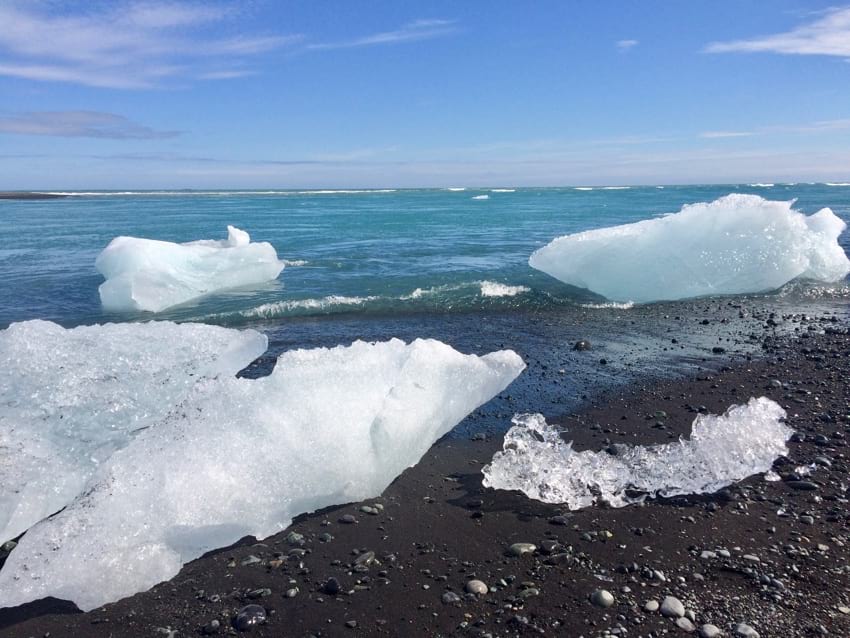 It is really easy to access on a short walk to get closer. Feel the freshening air and the immensity of the glacier!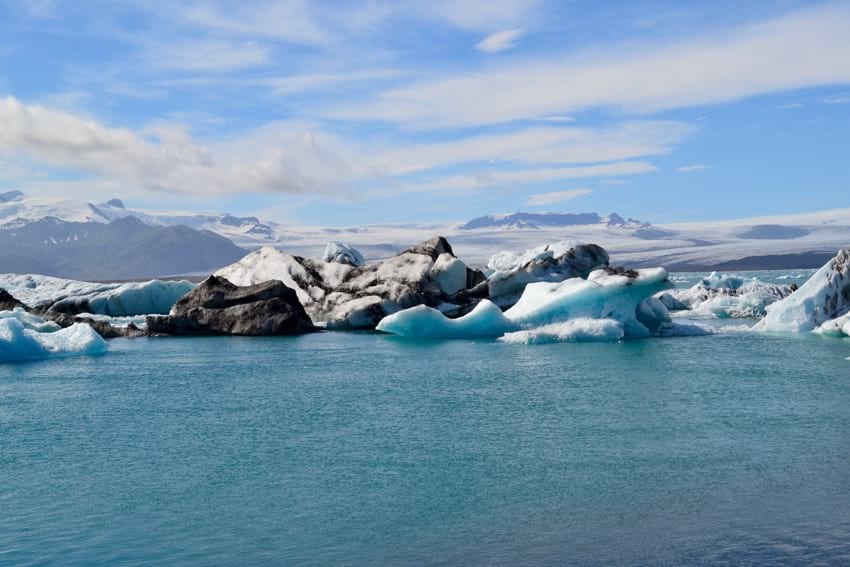 Make sure to see the lagoon Fjallsárlón, you can take a break on the black beach close to the glacier and approach bigger or smaller detached pieces of icebergs! The mix of both is incredible! It is aslo called the "Diamond beach", which takes all senses when you step on the beach, with the sun reflecting on the ice.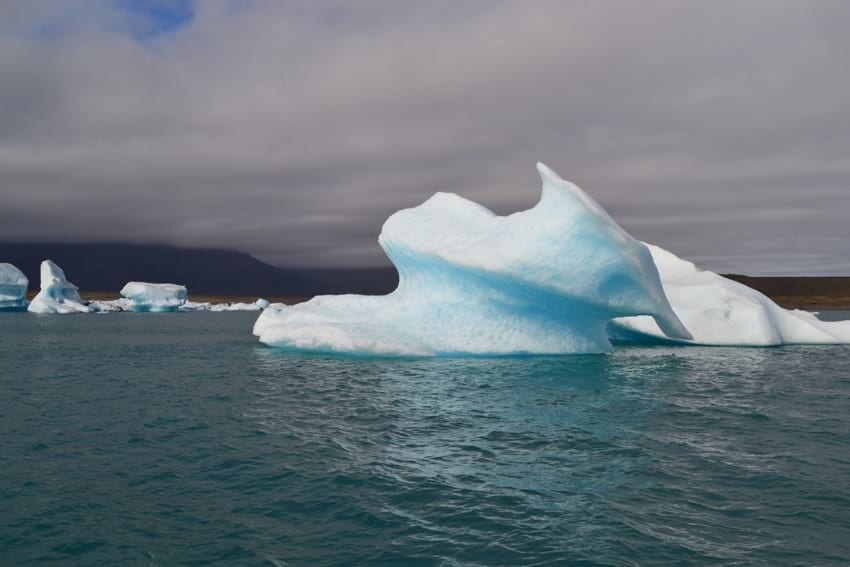 At Jökulsárlón, they propose boat tours of the glacier lagoon. An unforgettable boat ride, drifting between the ice while you learn about the formation of the lagoon and icebergs. On the boat you even get to taste the 1000 year old ice broken into ice cubes.